About
Allied Academics invites all participants across the world to join 5

th

International Conference on Plastic Recycling which is going to be held during September 07-08, 2017 at Paris, France. Plastic Recycling is a trending event which brings together efficient international academic scientists, young researchers, and students making the congress a perfect platform to share experience, gain and evaluate emerging technologies in Recycling and Waste management across the globe. Initiation of cross-border co-operations between scientists and institutions will be also facilitated. The Main theme of the Conference is "Explore Novel Trends in Recycling". This conference provides two days of great opportunity to discuss on recent approaches and advancements for development of new techniques in Recycling
Conference Highlights:
· Biodegradable Plastic
Plastic Pollution
Plastic Recycling Process
Bio plastics
Waste Management
Plastic Waste Management
Plastic recycling methods
PVC Recycling
Waste segregation
Polymer Recycling
Structure and Properties of Recycled Polymers
Welcome Message
Why to attend?
•Best platform to develop new partnership & collaborations
•Best location to speed up your route into every territory in the World.
•89% our conference attendees are the Key contact in their labs purchasing decisions.
•Our exhibitor booths were visited 4-5 times by 80% of the attendees during the conference.
•Past exhibitor's feedback reveals ample of enquiries perceived from the conference attendees.
•Network development with both Academia and Business
Target Audience:
Recycling associations
Recycling Industries
Recycling researchers
Business entrepreneurs
Environmental academia's
Ecologists
Training institutes
Chemical engineers
Environmental Engineers
Waste management associations
Sessions/Tracks
Allied Academies cordially invites all the participants across the globe from leading universities, Environmental research institutions and all interested to share their research experiences in the "5th International conference on Plastic Recycling" during September 7-8, 2017 at Paris, France with the theme of "Explore the novel trends in Recycling"
Track 01: Biodegradable Plastic:

Biodegradable plastic is plastic that decomposes naturally in the environment. This is achieved when microorganisms in the environment metabolize and break down the structure of biodegradable plastic. The end result is one which is less harmful to the environment than traditional plastics.

Track 02: Plastic Pollution:

Plastic pollution involves the accumulation of plastic products in the environment that adversely affects wildlife, wildlife habitat, or humans. Plastics that act as pollutants are categorized into micro-, meso-, or macro debris, based on size. The prominence of plastic pollution is correlated with plastics being inexpensive and durable, which lends to high levels of plastics used by humans. However, it is slow to degrade. Plastic pollution can unfavorably affect lands, waterways and oceans.

Track 03: Plastic Recycling Process

Plastic recycling is the process of recovering scrap or waste plastic and reprocessing the material into useful products. Since plastic is non-biodegradable, recycling it is a part of global efforts to reduce plastic in the waste stream, especially the approximately eight million metric tonnes of waste plastic that enter the Earth's ocean every year. This helps to reduce the high rates of plastic pollution. Compared with lucrative recycling of metal and similar to the low value of glass, plastic polymers recycling is often more challenging because of low density and low value. There are also numerous technical hurdles to overcome when recycling plastic.

Track 04: Bio plastics

Bio plastics are plastics derived from renewable biomass sources, such as vegetable fats and oils, corn starch, or micro biota. Bio plastic can be made from agricultural by-products and also from used plastic bottles and other containers using microorganisms. Common plastics, such as fossil-fuel plastics are derived from petroleum or natural gas. Production of such plastics tends to require more fossil fuels and to produce more greenhouse gases than the production of bio based polymers .Some, but not all, bio plastics are designed to biodegrade. Biodegradable bio plastics can break down in either anaerobic or aerobic environments, depending on how they are manufactured. Bio plastics can be composed of starches, cellulose, bio polymers, and a variety of other materials.

Track 05: Waste Management:

Waste management is all the activities and actions required to manage waste from its inception to its final disposal. This includes amongst other things, collection, transport, treatment and disposal of waste together with monitoring and regulation. It also encompasses the legal and regulatory framework that relates to waste management encompassing guidance on recycling etc.

Track 06: Plastic Waste Management:

Processing of waste/scrap plastics into materials that have characteristics different from those of original plastics product. Tertiary recycling involves the production of basic chemicals and fuels from plastics waste/scrap as part of the municipal waste stream or as a segregated waste.

Track 07: Plastic Recycling Methods:

Before recycling, most plastics are sorted according to their resin type. In the past, plastic reclaimers
used the resin identification code (RIC), a method of categorization of polymer types, which was developed by the Society of the Plastics Industry in 1988. Polyethylene terephthalate, commonly referred to as PET, for instance, has a resin code of 1. Most plastic reclaimers do not rely on the RIC now; they use automatic sort systems to identify the resin. Ranging from manual sorting and picking of plastic materials; to mechanized automation processes that involve shredding, sieving, separation by rates of density i.e. air, liquid, or magnetic, and complex spectrophotometric distribution technologies e.g. UV/VIS, NIR, Laser, etc. Some plastic products are also separated by color before they are recycled. The plastic recyclables are then shredded. These shredded fragments then undergo processes to eliminate impurities like paper labels. This material is melted and often extruded into the form of pellets which are then used to manufacture other products.

Track 08: PVC Recycling:

PVC (Polyvinyl Chloride) is a very common thermoplastic that contains high levels of chlorine. In the past, it was deemed unsafe to produce because of the dangerous chemicals involved in producing it. It's a lot safer to manufacture now, and comes in the form of a solid, white plastic, often sold as flake/pellets. Often 'Plasticizers' are added to the material to make it softer and more flexible.

Track 09: Waste segregation:

Waste segregation means dividing waste into dry and wet. Dry waste includes wood and related products, metals and glass. Wet waste, typically refers to organic waste usually generated by eating establishments and are heavy in weight due to dampness. Segregation our waste is essential as the amount of waste being generated today caused immense problem. There are certain items are not Bio Degradable but can be reused or recycled in fact it is believed that a larger portion of the waste can be recycled, a part of can be converted to compost, and only a smaller portion of it is real waste that has no use and has to be discarded.

Track 10: Polymer Recycling:

Polymer recycling is a way to reduce environmental problems caused by polymeric waste accumulation generated from day-to-day applications. The term "polymer" is often used as a synonym for plastic, but many other types of molecules biological and inorganic are also polymeric. While all plastics are polymers, not all polymers are plastic.
Track 10: Structure and Properties of Recycled Polymers:
High-thickness polyethylene is polyethylene thermoplastic delivered utilizing petroleum. It is on occasion called "alkathene" or "polythene" when used for channels. With a high calibre to-thickness extent, HDPE is used as a part of the production of plastic containers. HDPE is known for its broad quality to-thickness extent. The thickness of HDPE can stretch out from 0.93 to 0.97 g/cm3 or 970 kg/m3. Low-thickness polyethylene is a thermoplastic created utilizing the monomer ethylene. LDPE is described by a thickness extent of 0.910–0.940 g/cm3. It is not responsive at room temperatures. PMMA is a strong and lightweight material. It has a thickness of 1.17–1.20 g/cm3. Impeccable poly homo polymer is now and again sold as a last outcome, since it is not upgraded for the most part applications. Polycarbonates (PC) are a get-together of thermoplastic polymers containing carbonate totals in their compound structures. Polycarbonates used as a piece of building are strong, extraordinary materials, and a couple of assessments are optically direct. Polycarbonate is a tough material. Regardless of the way that it has high impact resistance, it has low scratch-resistance. Nylon is a flat task for a gathering of designed polymers. Polystyrene is a fabricated sweet-noticing polymer created utilizing the monomer styrene Polypropylene , generally called polypropene, is a thermoplastic polymer used as a part of a wide combination of employments including packaging and stamping, materials the thickness of PP is in the region of 0.895 and 0.92 g/cm³. Polypropylene is at room temperature impenetrable to fats and each and every normal dissolvable, Acrylonitrile butadiene styrene is a run of the mill thermoplastic polymer. The most basic mechanical properties of ABS are impact resistance and quality.
Track 12: Degradation Of Polymers:
Polymer degradation is an adjustment in the properties—rigidity, shading, shape, and so forth.— of a polymer or polymer-based item affected by at least one ecological components, for example, warmth, light or chemicals, for example, acids, soluble bases and a few salts. These progressions are generally undesirable, for example, splitting and compound crumbling of items or, all the more once in a while, attractive, as in bio degradation, or intentionally bringing down the atomic weight of a polymer for reusing. The adjustments in properties are regularly named "maturing". In a completed item such a change is to be forestalled or deferred. Corruption can be helpful for reusing/reusing the polymer waste to avoid or lessen ecological contamination. Debasement can likewise be instigated purposely to help structure assurance.

Track 13: Polymer Stabilisation:


Stabilizers for polymers are utilized specifically or by mixes to keep the different impacts, for example, oxidation, chain scission and uncontrolled recombinations and cross-connecting responses that are brought on by photograph oxidation of polymers. Polymers are considered to get weathered due to the immediate or backhanded effect of warmth and bright light. The adequacy of the stabilizers against weathering relies on upon solvency, capacity to settle in various polymer framework, the conveyance in network, vanishing misfortune amid preparing and utilize. Warm stabilizers are for the most part utilized for development items made of polyvinyl chloride, for example window profiles, pipes and link channels. Light stabilizers, for example HALS, are particularly required for polypropylene and polyethylene. The ecological effect of stabilizers for polymers can be hazardous in view of substantial metal substance. In Europe lead stabilizers are progressively supplanted by different sorts, for instance calcium-zinc stabilizers.
Market Analysis
MARKET ANALYSIS:
Plastics Recycling 2017 is the focal point for the increasingly complex and international plastics recycling industry. This event brings together plastics reclaimers, equipment manufacturers, brand owners, brokers, government officials and leading sustainability voices from around the globe to deepen connections and push the sector forward. Don't miss out on the industry event of the year. And it is the process of recovering scrap or waste plastic and re modifying the material into useful products, sometimes completely different in form from their original state.
For details please visit: http://recycling.alliedacademies.com/
Conference Highlights:
Biodegradable Plastic
Plastic Pollution
Plastic Recycling Process
Bio plastics
Waste Management
Plastic Waste Management
Plastic recycling methods
PVC Recycling
Waste segregation
Polymer Recycling
Structure and Properties of Recycled Polymers
Degradation Of Polymers
Polymer Stabilisation
Importance & Scope:-
Plastic recycling is the process of recovering scrap or waste plastic and re modifying the material into useful products, sometimes completely different in form from their original state. This includes the melting down of the soft drink bottles and then producing them as plastic chairs and tables. However, this type of recycling is rather risky since plastic beverage bottles such as soda, juice, milk are never truly reproduced into new beverage bottles, as this requires virgin plastic. The recycling process of plastic may benefit for the healthy environment and this will helpful for the minimisation of the environment pollution. Plastics are also recycled during the manufacturing process of plastic goods such as polythene film and bags. The main aim of the recycling of the plastic is to minimize the environment pollution remoulding the waste plastic products into the newly useful products.
Why in Paris, France:
Paris is the capital and the most populous city of France. It has an area of 105 km² (41 mi²) and a population in 2013 of 2,229,621 within the city limits. Paris was the largest city in the western world, a prosperous trading centre, and the home of the University of Paris, one of the first in Europe. Paris is the home of important museums and cultural institutions, including the most visited art museum in the world, the "Louvre". In 2015 Paris received 22.2 million visitors, making it one of the world's top tourist destinations. The city is also a major rail, highway, and air-transport hub, served by the two international airports Paris-Charles de Gaulle (the second busiest airport in Europe after London Heathrow Airport with 63,8 million passengers in 2014) and Paris-Orly. Paris is often referred to as "The City of Light" both because of its leading role during the Age of Enlightenment, and more literally because Paris was one of the first European cities to adopt gas street lighting.
In 2009, France produced 1.65 million tons of plastic waste. 18% were recycled, and37% were recovered for energy. The remaining 45% were sent to landfill. When compared to its North European neighbours (who recycle over 80% of their plastic waste), France clearly has a lot of progress to do. Production of plastic in France uses only 20% recycled material, as opposed to 44% in glass and 60% in paper and cardboard. Yet 1 ton of recycled plastic saves 830 litres of oil. France is also set to fall significantly short of the European objective that would see 50 % of waste recycled by the year 2020 and 70 percent by 2030.
Between 1991 and 2002, the per capita consumption of plastics increased in Western Europe from 64 to 95 kg/inh/year, an average growth of 3 per cent per year (pa). In 2002, the Organisation for Economic Cooperation and Development (OECD) estimated that the waste plastics represent 8 per cent of the mass – but 20 per cent of the volume - of MSW in Western Europe. The evolution of municipal waste in Paris is illustrative. In the 1940s, the Parisian citizen created 240 kg pa MSW. This contained almost no plastics, which started to appear in the 1950s. By 1970, waste arising had grown (to 415 kg per inhabitant pa) and plastics comprised almost 5 per cent of the average rubbish bin. In 1980, the proportion had risen to 8 per cent (of 477 kg). In 1990, 11 per cent (of 558kg) of the waste comprised plastics and in 2000 the figure had reached 13 per cent (of 588 kg).
Memebers Associated With Plastic recycling:
Resin producers
Plastic collectors and reclaimers
Consumers of recycled resin
Plastics converters and compounders
Government recycling officials
Equipment producers
Waste haulers
Brand owners
Retailers
Packaging and label designers and producers
Bag and film manufacturers
Environmental organizations
Scrap plastic product makers
Collectors and materials recovery facility operators
Resin brokers
Clean-tech investors
Other investors
Target Audience:
Scientist: - 50%
Academia:- 30%
Others:- 20%
Statistical Analysis of Members Associated with Plastic Recycling: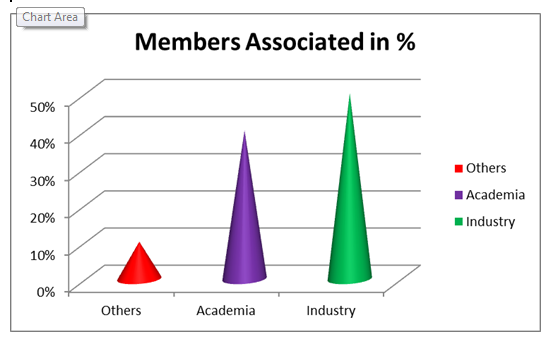 Statistics of researcher, Academicians and Industrial Professionals working on Plastic Recycling:
Major Societies associated with Plastic recycling around the globe:

Canadian Association of Recycling
The Electronic Recycling Association
Canadian Association Of Recycling Industries
Alberta Council of Recycling
Recycling Council of Ontario
Ridge Meadows Recycling Society
German recycling system
BDE Federation of the German Waste, Water and Raw Materials Management Industry
Quest Resource Management Group, USA
Effective Environmental, USA
Sage Environmental Consulting
Accent Wire
Dexter Field Services
CompuCycle
Atlantic Duct Cleaning, Nature Track
Revenue Generated by Industries:
According to the market study, Germany renewable sector is among the most Innovative and successful worldwide. Contrary to some recent articles proclaiming that the recycling industry is struggling, the recycling industry continues to be an enormous economic driver in the United States. In 2014, the recycling industry employed more than 1.1 million people, generated over $236 billion in gross annual revenues and saved municipal budgets over $3 billion in avoided landfill disposal fees.
HDPE plastic (laundry detergent, shampoo bottles) would earn a profit of $250 per ton, to be split by the municipality and recycling company. Aluminium would earn a profit of $1,325 per ton, to be split by the municipality and recycling company — all good news for municipalities, recycling companies and our environment. PET plastic (beverage bottles) would earn a profit of $150 per ton, to be split by the municipality and recycling company.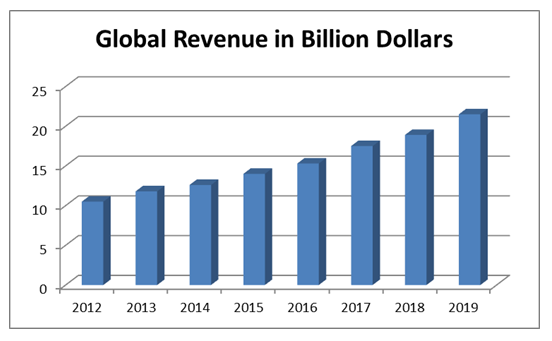 Investment on Plastic recycling technologies:

In volume, PET is currently the number one recycled resin. Supply of recycled PET is in excess of 800 million pounds per year. This figure is expected to grow, reaching over 1 billion pounds during the next few years. The plastics industry has developed new markets and applications for recycled resins from both post-consumer and post-industrial sources Total market demand is reported as 1.2 billion pounds per year. Since only 800 million pounds are processed in the USA, consumers are forced to look at wide spec virgin PET (virgin resin that is outside of spec but still usable) which is normally sold at a discount to virgin prices, but still higher than recycled (RPET) pricing. Some manufacturers are also forced to import materials from Mexico, India and South America. Some converters are being forced to use more expensive virgin resin. The current pricing for virgin resin is $0.65-0.73 per lb and $0.42-.53 for RPET flake. The spread between the two has traditionally been maintained at approximately $0.20 per lb. The total reported market of extruded film and sheet is 872 million pounds, of which identified industry usage of RPET is 160 million pounds. The reported market demand (to replace virgin PS, PVC and PET) if RPET was available is estimated at 1 billion pounds. Current pricing for RPET sheet is $0.70-0.79 per lb. The total reported domestic plastic strapping market is 240 million pounds. Of this market, industry usage of virgin polypropylene is 132 million pounds and of PET is 108 million pounds. It is generally accepted in the industry that less expensive strapping made from RPET could not only take over the polypropylene strapping market, but convert as much of the much larger and more expensive steel strapping market as RPET strapping was available. Current pricing for RPET strapping is $0.90 -1.08 per lb.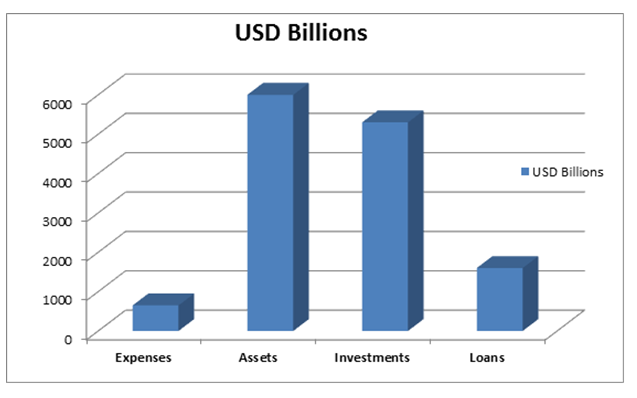 Top Universities in Paris:

École Normale Supérieure
École Polytechnique
Université Pierre et Marie Curie
Sciences Po Paris
Université Paris-Sorbonne
Université Paris 1 Panthéon-Sorbonne
Université Paris-Sud 11
Université Paris Diderot
Top Universities around the Globe:
Pepperdine University
American University
Valencia College
College of the Atlantic
University of California, Davis
Kalamazoo College
Chatham University
Harvard University
Purdue University
Brown University
Georgia Institute of Technology
Market Research on Plastic Recycling:

Strong demand for recycled plastics is working in the industry's favour. Major users of plastic packaging, apparently responding to consumer desires, have begun incorporating at least some recycled plastic content in their products as part of the growing interest in recycling. Recycled resin demand is on the rise as prices for the two major recycled resins, PET and HDPE, continue to hold value or appreciate against their virgin counterparts. In volume, PET is currently the number one recycled resin. Supply of recycled PET is in excess of 800 million pounds per year. This figure is expected to grow, reaching over 1 billion pounds during the next few years. The plastics industry has developed new markets and applications for recycled resins from both post-consumer and post-industrial sources.
The U.S. market for fluorochemical and polymers is expected to increase from 2.1 billion pounds in 2016 to nearly 2.4 billion pounds in 2021 at a compound annual growth rate (CAGR) of 2.3% for 2016-2021. US demand for post-consumer recycled plastic will rise 6.5 % yearly to 3.5 billion pounds in 2016. Bottles will remain the leading source while other types gain market share. LDPE/LLDPE will be the fastest growing recycled resins. Packaging will continue as the top market, driven by food and beverage bottles and thermoformed containers. This study analyses the 2.5 billion pound US recycled plastics industry. It presents historical demand data for the years 2001, 2006 and 2011, and forecasts for 2016 and 2021 by source and market.
The global market for plastics additives was valued at $48.2 billion in 2015. This market is estimated to grow from nearly $50.6 billion in 2016 to $64.6 billion by 2021 with a compound annual growth rate (CAGR) of 5.0 % for the period of 2016-2021. The global electronic component market volume was 3.6 billion pounds in 2014. This market should reach nearly 3.8 billion pounds in 2015 and more than 4.4 billion pounds by 2020, demonstrating a compound annual growth rate (CAGR) of 3.3% from 2015 to 2020. In 2012 plastics recycling and energy recovery reached 62%
In the UK alone, the plastics industry has an annual turnover in excess of £19b and employs approximately 180,000 people. In 2011 the UK exported £6.7b of plastics and plastics products and accounted for 7% of UK manufacturing activity, greater than the automotive and pharmaceutical industries combined. There are some 7,500 firms engaged in the UK plastics industry. UK plastics are at the forefront of world class design, technology and manufacturing. The use of plastics touches almost every aspect of our day to day lives from reducing the weight of our cars to help lower emissions to increasing the lifespan of our food to reduce waste.